Well, I did it. Took a day off from work to head out to SW Missouri for a float on the Elk River. Thanks to Bullgill for talking me into this.
Got off from work at 4am and made the 4 hour drive to Pineville/Noel Missouri. I was tired as heck driving there, but the adrenaline kicked in when I saw the water. Russ Stovall at Hog Heaven Canoe helped me on transportation of the float. He let me put in at his Campground, and took me to drop off my car at Mt. Shira Access. It was a long float (well I made it longer than I think it normally is.) I put in at around 10, and didn't get to Mt. Shira till 530-6. And the last third of the trip, I pretty much paddled it with very little fishing.
Water on the Elk is CLEAR CLEAR!!!! Not alot of rapids (although I did almost turtle on one set of rapids.
Lots of Log jams, HUGE trees that washed down in flood stage.
Let me start off by saying I need to buy a River Terminology book. I know slack water, nervous water, current, seams, blah blah blah. Pools? A pool is the sections of river that has little flow, but deeper. Leading edge of the pool is where the last of the fast current flows in? Tail end of the pool is where the water gets shallower before the next set of rapids/fast water? So a typical river looks like this. Fast Current/Rapids, Pool, Medium Current/Nervous water, Pool, Big Rapids/Extremely Fast Current, Pool... And so on?
Caught lots of dinks, and a few nice Smallmouth. Numbers? Oh about 30 or so. I stopped counting. Dinks were caught EVERYWHERE, but the sizable ones where caught throwing a make shift "Little Tube" (Mizmo 2.75" Tube with half tentacles pinched off) at the current seem at the tail end of faster water, and dragging it into the eddy on either side of the fast current. You'll see the tube in some pics. Couldn't fine a Tube Jig to fit the little ones. So I found this at Cabela's...
in 1/16oz weight has a 1/0 hook.
Worked like a charm. A while back, Bull gill posted up that his wife caught the only Largemouth in the river. Well, either that thing has been to a few buffets, or I caught the largest Largemouth in the river. On a Pumpkin Zoom Grub. Threw it in some swift current, then the current took a 90* bend to the right, it sank a little and drifted under a bush that was partially submerged. Took some drag, and finally landed it. 19" with a belly!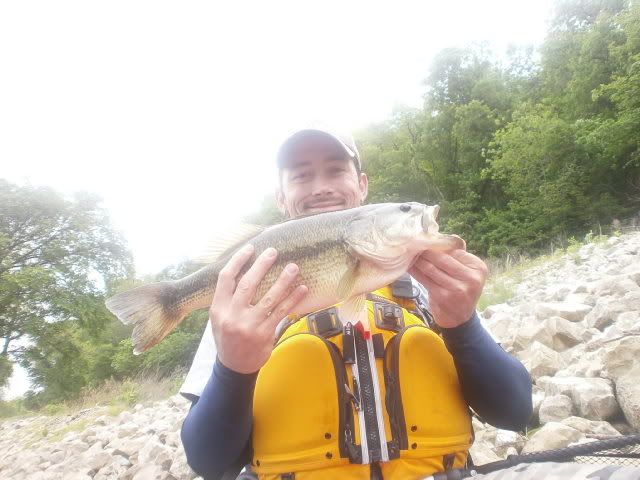 Ok enough talking, now the pics.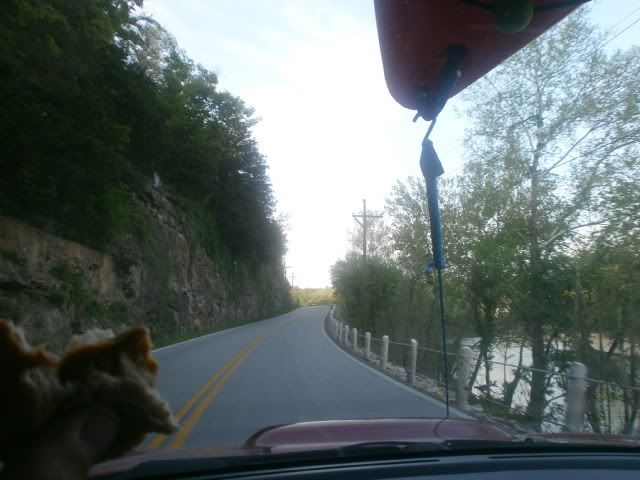 Ignore the Peanut Butter Sammich!!!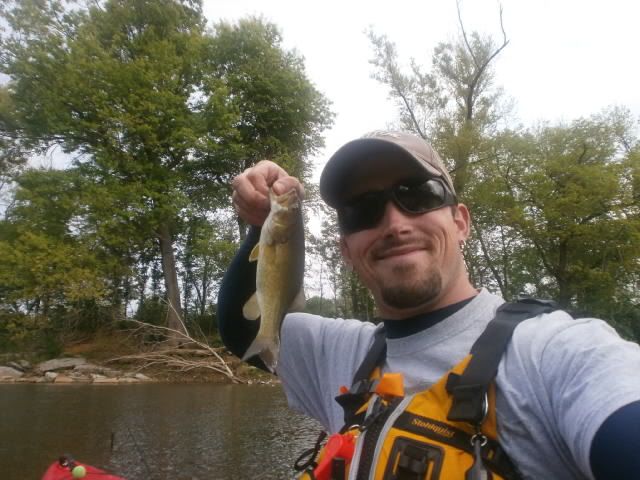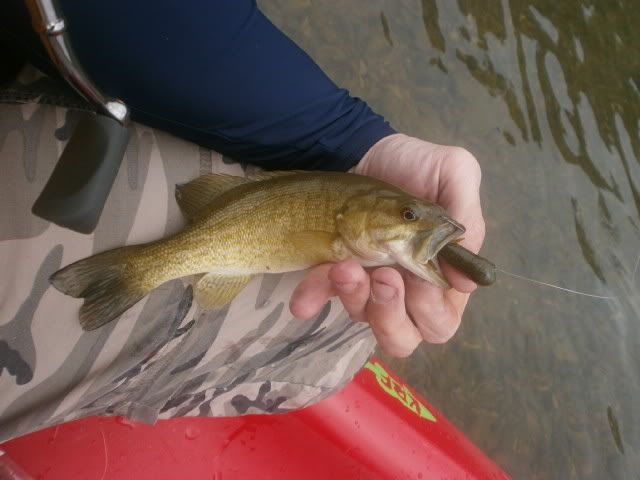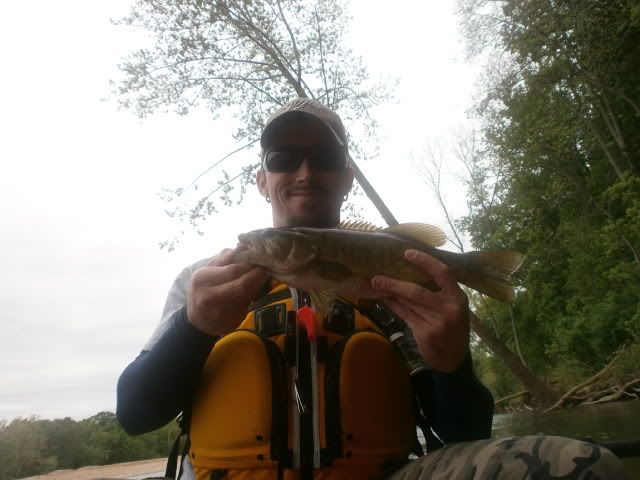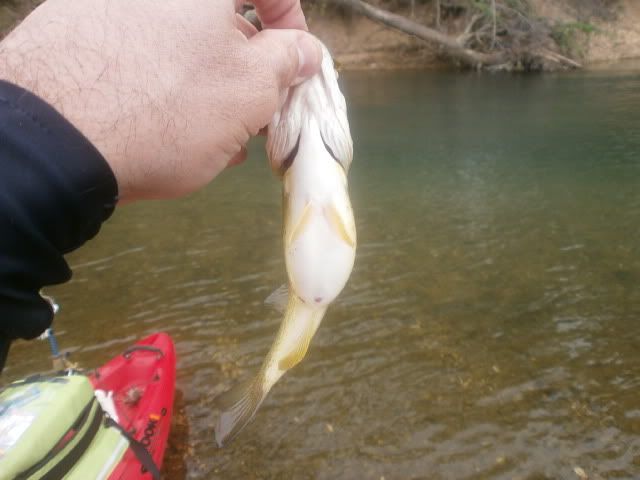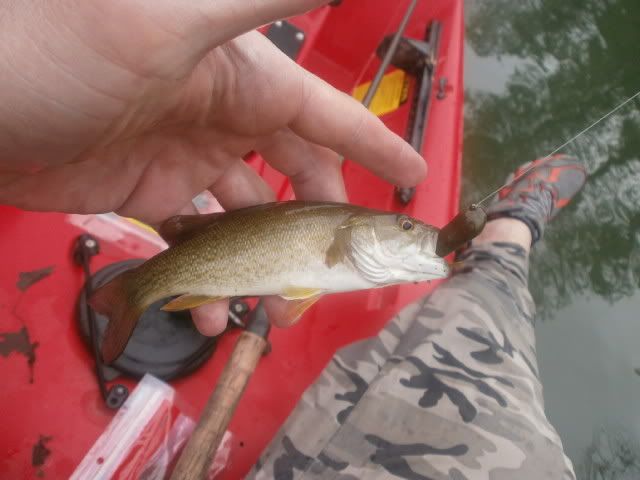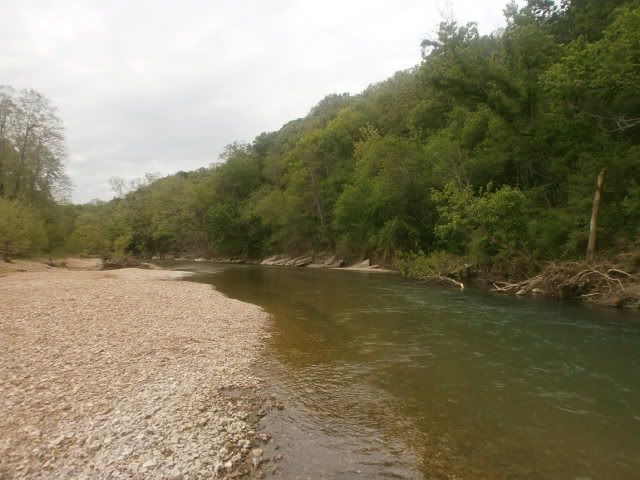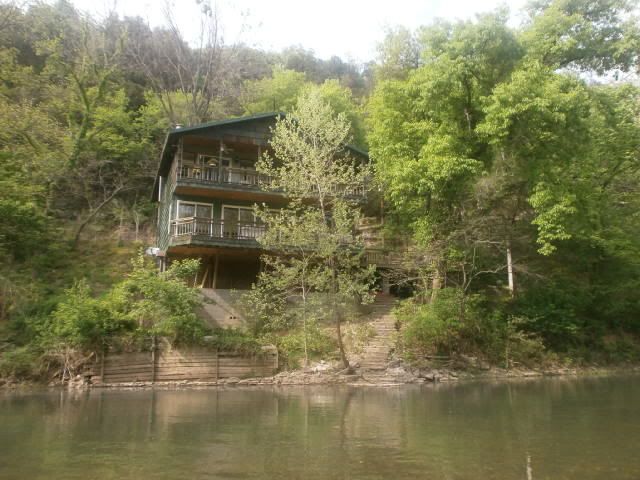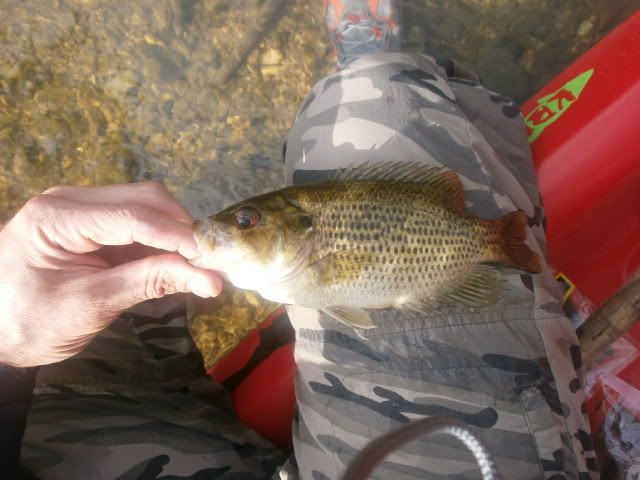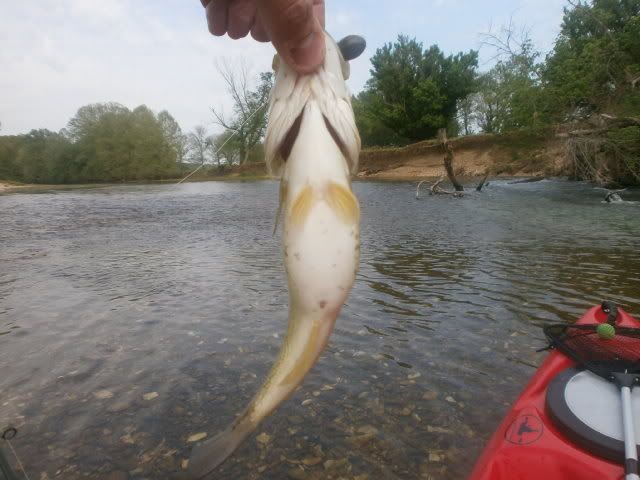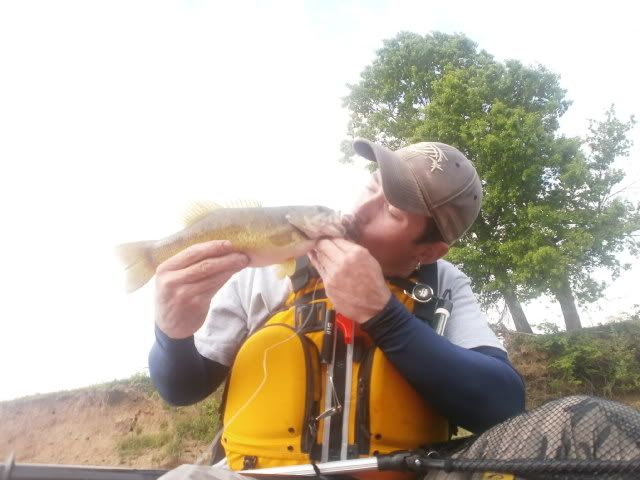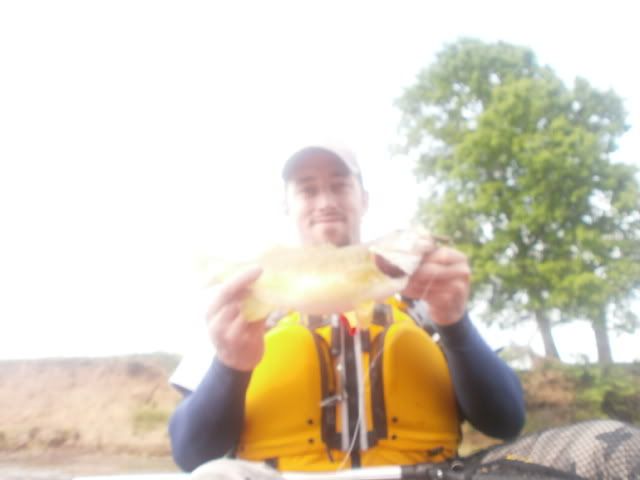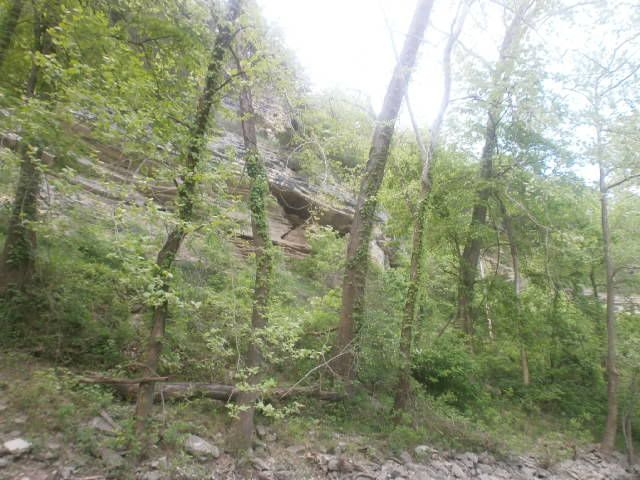 Sorry for being a pic whore. But it was a great trip. Can't wait to go back!!!