Met up with Plasticpirogue Saturday morning just before sunrise. The conditions were slightly overcast with a little bit of wind. That really seemed to get the topwater bite going. My SK Rage Toad was the hot ticket until the sun came out.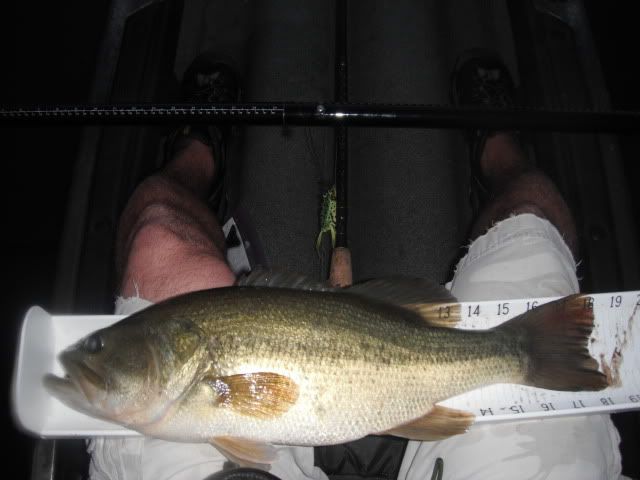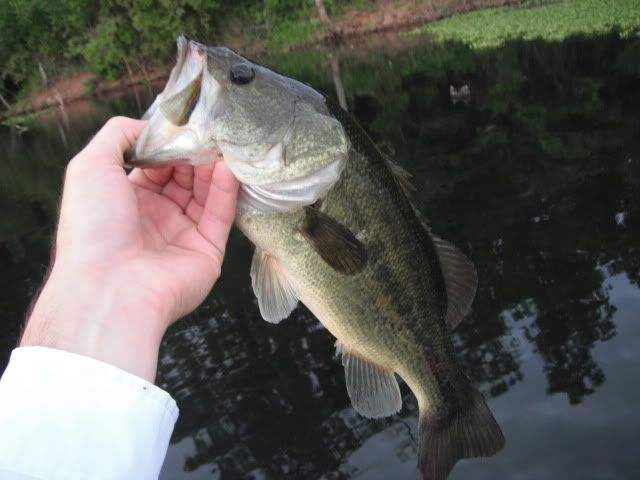 After the topwater bite died down I switched to a new paddle tail swimbait that mcca78 suggested to me a while back. Thanks Mike! Those are great baits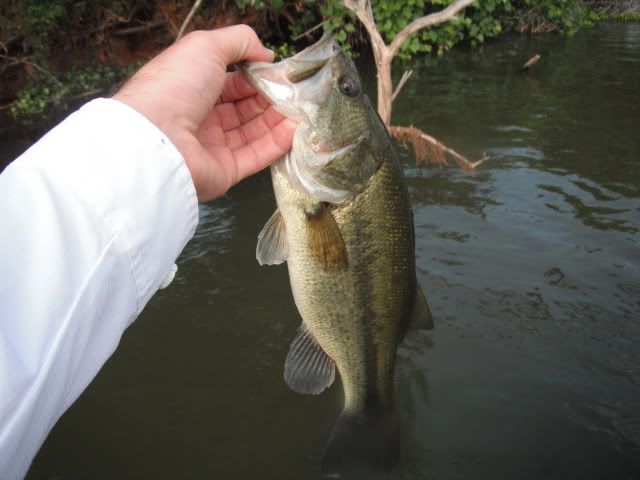 Here's a bass in a ghillie suit
I didn't even know he was on the hook until I tried to clear off the moss!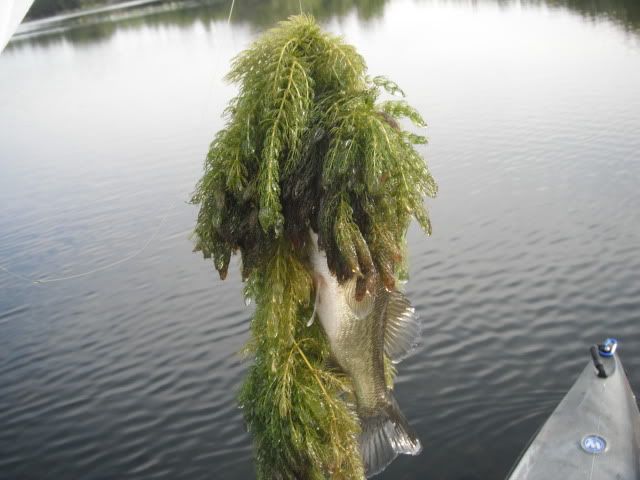 Here's Plasticpirogue with a hawg of a bass that wrapped him up on a stump.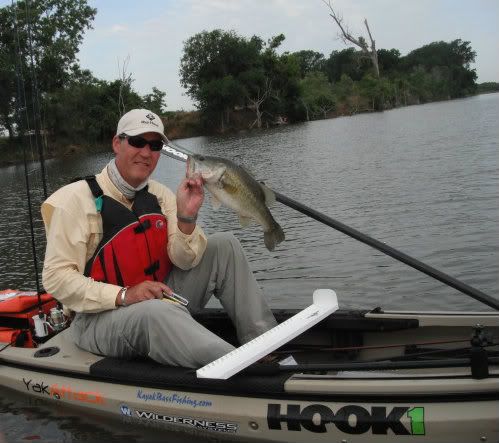 And of course we stopped at the Cow Hole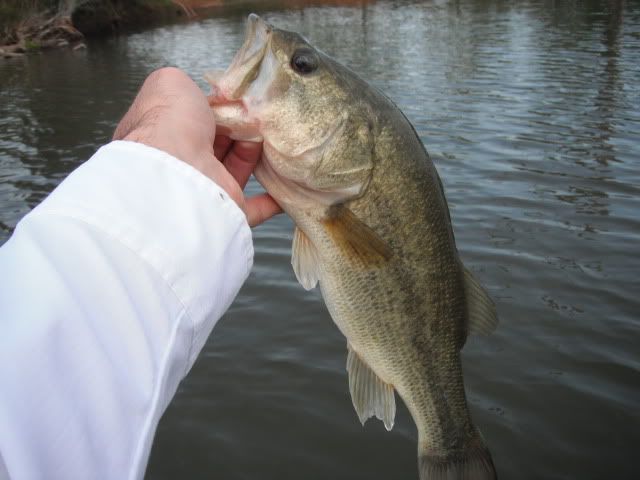 Ok, this has never happened to me before: While throwing a Trigger X ribbon tail worm, I got a hit so vicious it nearly ripped the rod out of my hands!
I've had big bass and bowfin hammer spinnerbaits before but this was different, this bass acted like my worm just insulted his momma! I thought I had a 10#er on the line but it turned out to be this little chunk:
I wish they all hit and fought as hard as that one....
Adam, thanks again for the invite. It was a great morning that yielded about 10 or so bass, most good healthy chunks....can't wait for the next trip