Did a little more experimenting this morning.
First, I wanted something kind of simple and mostly black. This one is called "The Boss" and I saw it on YouTube. This one's on a 1/0 hook.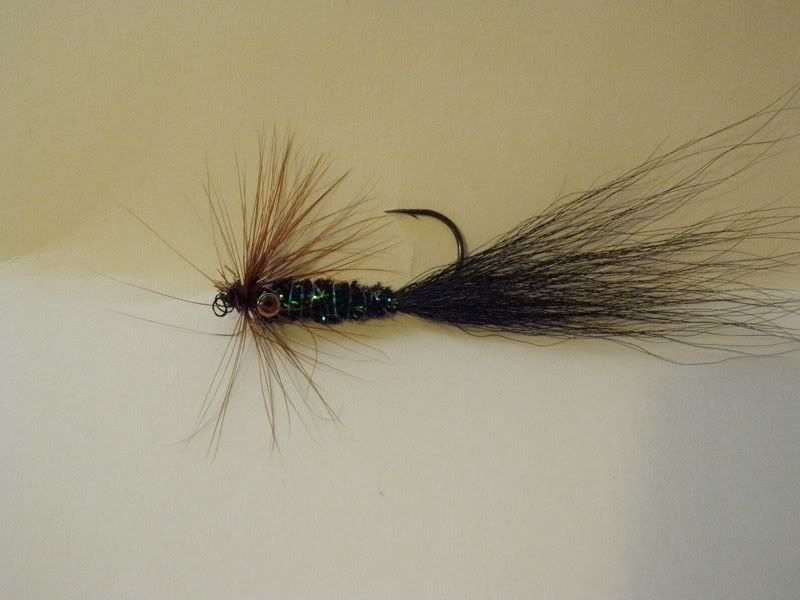 This is just something simple that's black and white. This one is slightly keel weighted. I did it with some lead wire folded over a few times on itself and then tied to the bottom of the hook. I did it to try and keep the hook up, without adding very much weight. It's on a 2/0 hook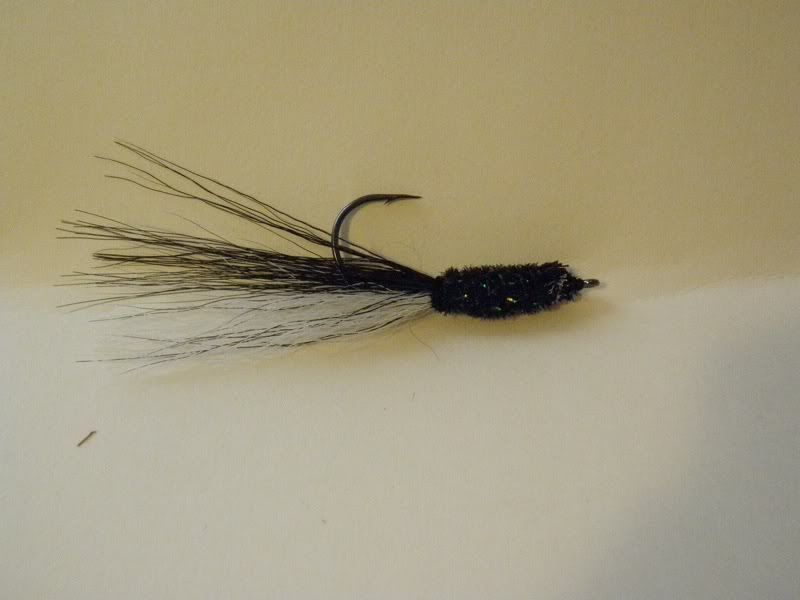 This is a minnow with a keel weight I made out of the lead wire and used some Mylar for the body. I was trying to get a better shad shape. I'll have to come up with something else, though. I used a dark reddish brown Sharpie to color the back and the edge of the tail. Not too sure I like the tail, but I like the back. I might try it with a better marker, in blue next time. I'm hoping to fish this one for white bass in place of a small spoon. It's on a 1/0 hook
I'm going to try all seven flies I've tied before I make any more, I think. I'll see what works and what doesn't and go from there. I really like tying the flies!