Spent the last couple of weeks fishing classic old bass flies; today was fishing a Beaver pond that screamed BASS!!!
Bass fly used this weekend was the vintage 1920's O c Tuttles Devil Bug... in the 1920's -1940's was called the "Golden Age" of fly-fishing for bass . And in those days, fly fishing for bass meant bass bugging. A little history on this bug....
"Orley Tuttle designed his bug to imitate the beetles he saw smallmouths eating on his local lake. He made it by laying a thick bunch of deerhair on top of the hook shank, lashing it down fore and aft, clipping the front into a stubby head, and leaving the rear tips of the hair to flare around the bend of the hook. When Tuttle showed his odd creation to his wife, as the story goes, she declared: "Looks like the devil to me." And thus it was named the Devil Bug. If the Devil Bug wasn't the first deerhair bass bug, it was certainly the first popular one. By 1922, Tuttle was selling 50,000 bugs a year in more than 800 combinations of color, size and design — moth bugs, beetle bugs, mouse bugs, and even a baby duck Devil Bug"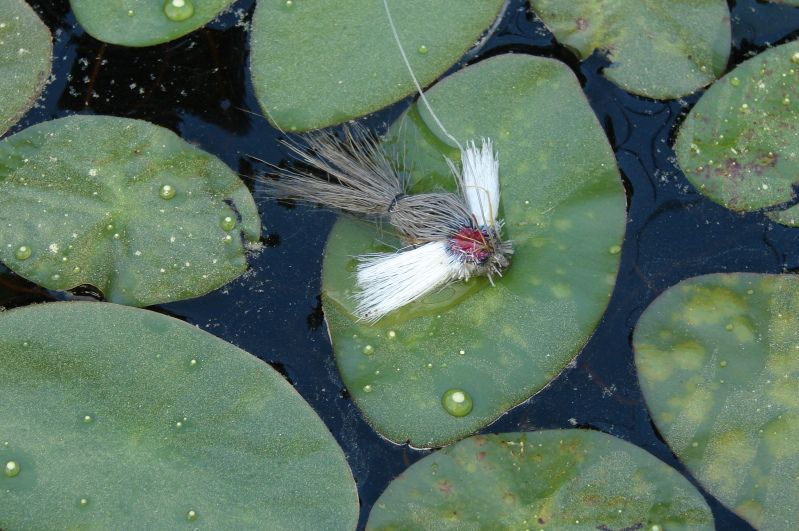 Bass and Pickerel ate this fly alive...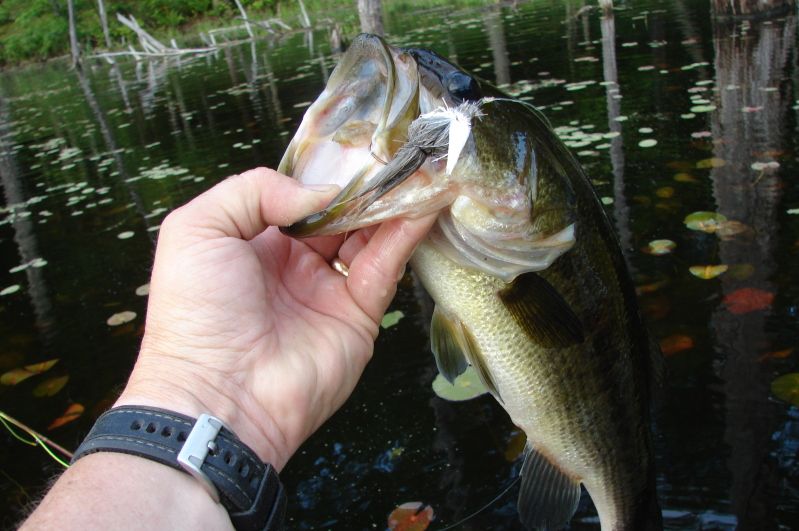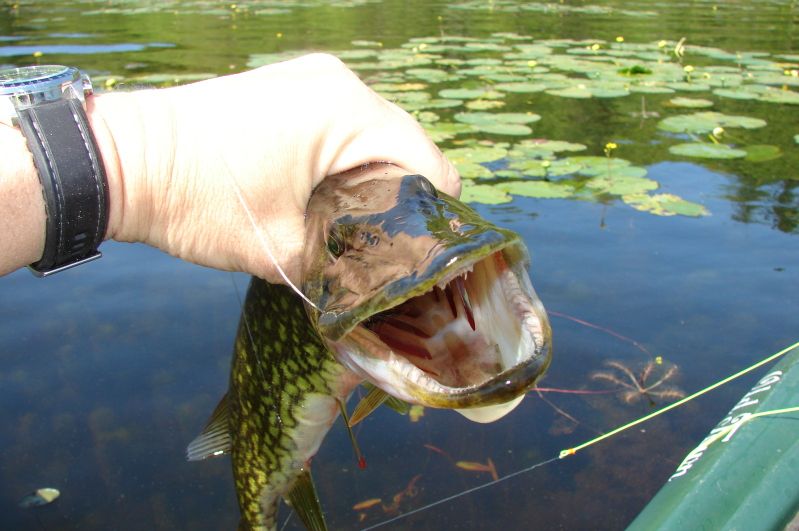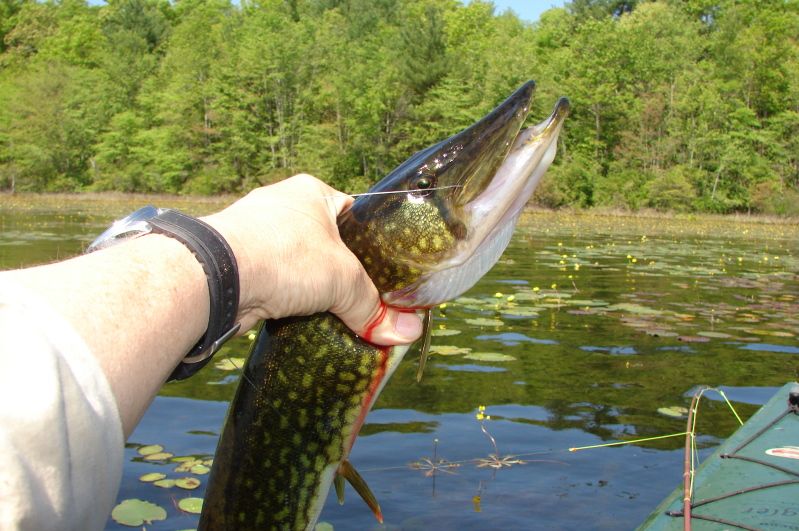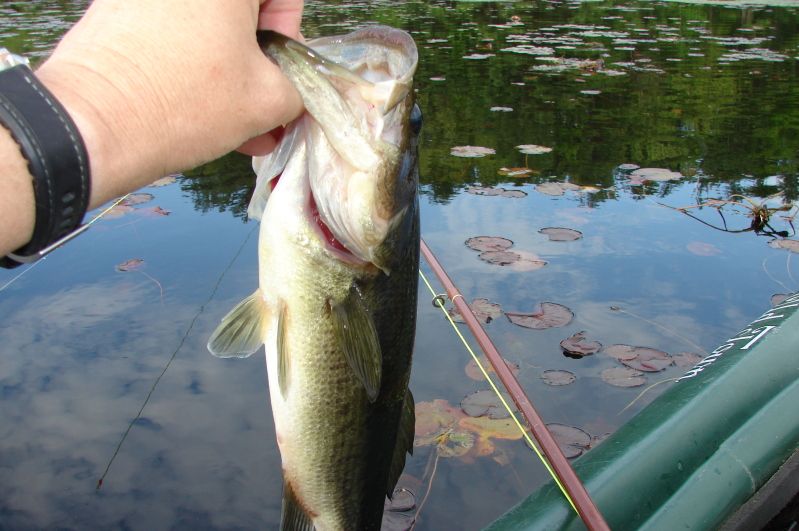 Devil bug before...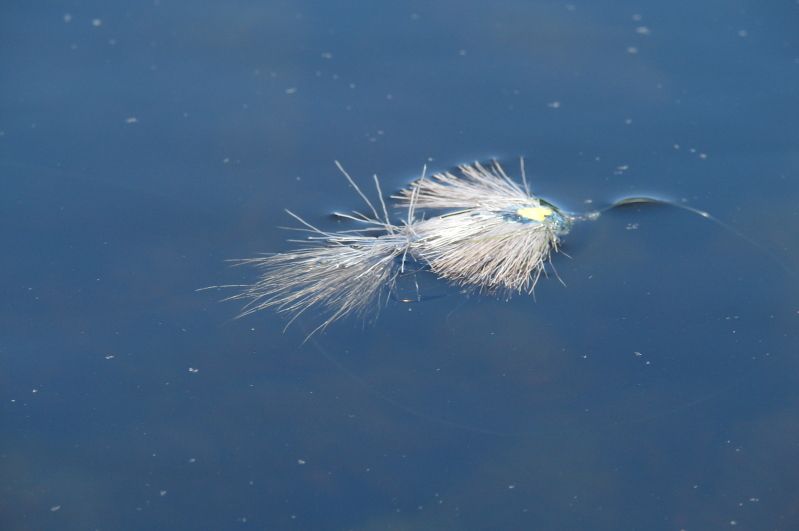 Devil bug during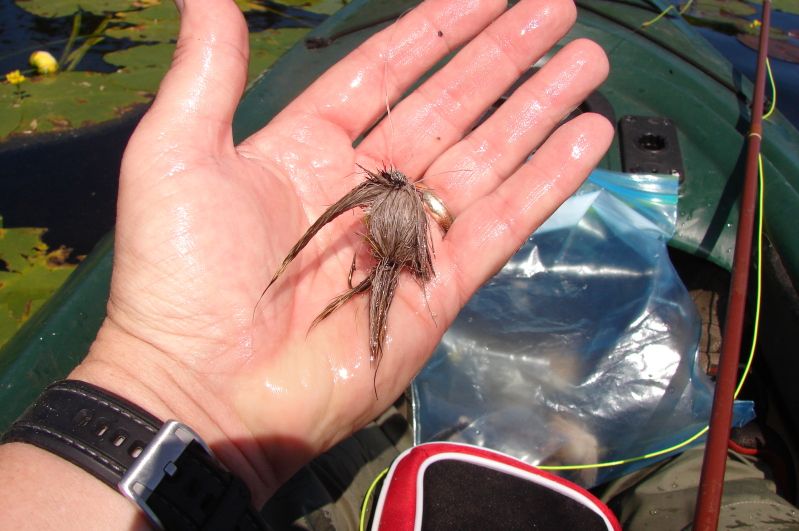 Devil Bug after being annililated
Top water action bad forr the heart ,,,good for the soul....
Good luck in your fishing adventures
gillbuster