After 11 hours on the Mattawoman on Saturday I decided to take it easy on Sunday and hit a local lake.
One of the things I wanted to check out was the chatterbait that Sempr had provided for the raid. I had thrown it a few times on Mattawoman creek and was intrigued. It was a lure I had never used before. Had seen them before but never thought they would produce on the clear water lakes I usually fish. I wanted to check the action out in the clear water where I could get a good look at it.
the bait: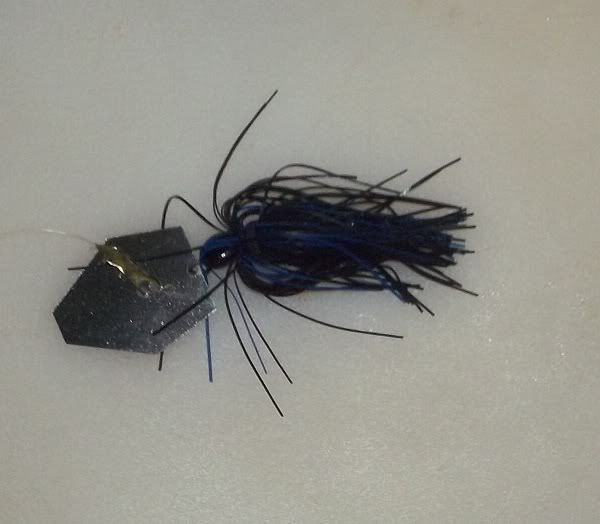 I pulled up on the first laydown near where I launched. First cast of the day I'm feeling the thump of the Chatterbait then bam, fish on!: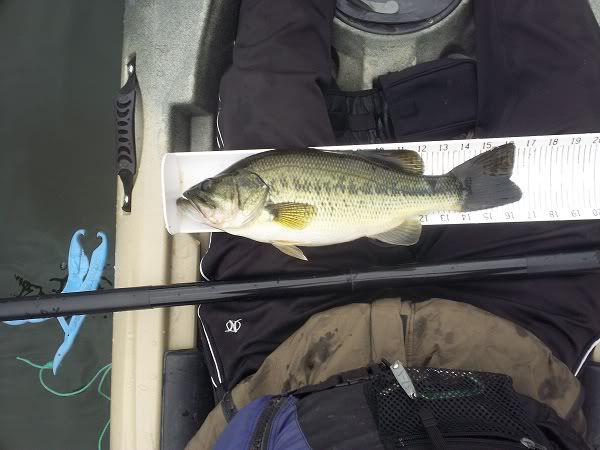 I let that one go and fire a cast on the other side of the laydown and boom! Two casts and two fish!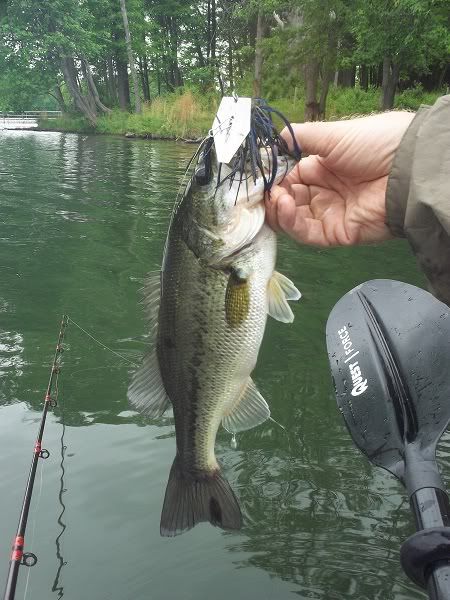 I'm thinking "what the F" ??
I spent the rest of the day pulling bass off laydowns fairly consistantly with the Chatterbait.
Right lure, right time? Probably
Do these bass in this lake see a lot of Chatterbaits? Probably not (when IS that 1st regional challenge?
)
But they will work in clear water. Will have to experiment with this lure more. They sure do push a lot of water.