figured we needed to start one of these threads, there're many more tyers on this forum then there used to be.
working with some big flies for trophy fish. Black articulated flies were the name of the game.
galloups articulated butt monkey (a new favorite for trophy trout)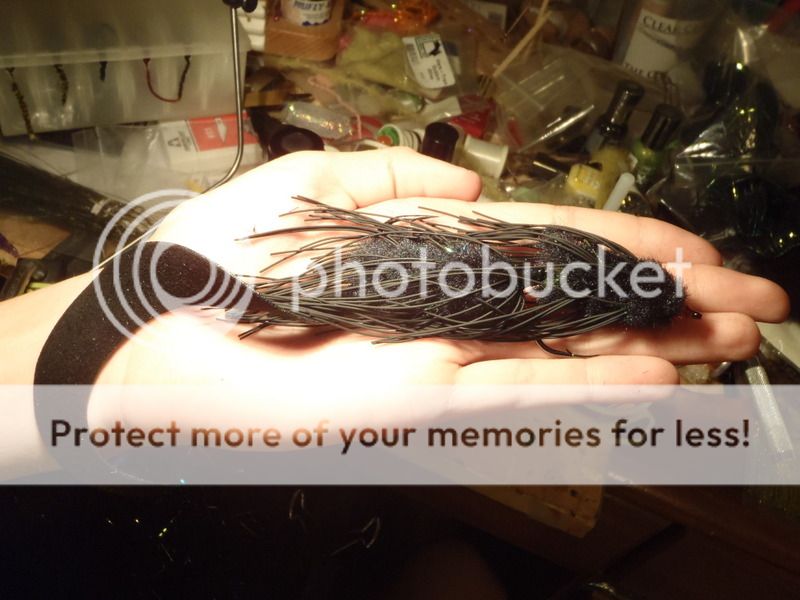 a 12" streamer for musky! Took about 2 hours to tie, articulated with a half a pack of rubber legs, and craft fur. a 10/0 hook double articulated to a 6/0. Has rattles inside. this is a version of a chuck craft musky fly (who landed his 101st musky on the fly this year!) chuck used to guide full time in VA, and knowns the waters better than anyone i know.