Went to Mallows Bay this morning. First time there. Needed a change of pace from the fishing I have been doing on my local lake (which is mostly working plastic worms and jigs on the bottom in 25 FOW).
Mallows is a great change up as it is largely shallow and loaded with visual targets. Over 230 ships were scuttled, scrapped and left in Mallows Bay back in the 1920's and 1930's.
If you look beyond the catfish you can see the metal and wood reminants from one of the wrecks.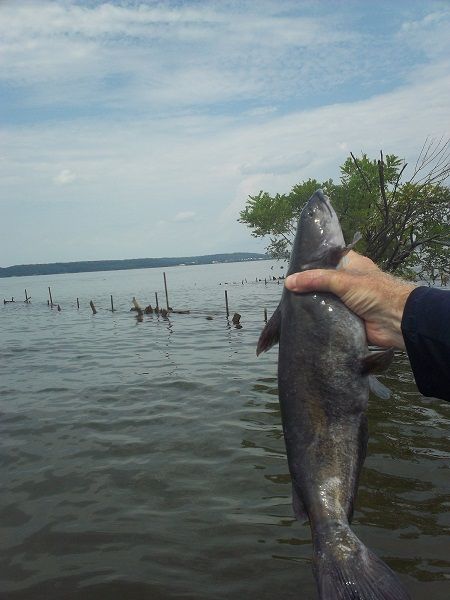 The place is littered with this type of debris. It's something of a "spinnerbait heaven".
I caught about 17 largemouth bass with sizes ranging from 12 inches up to 17 inches.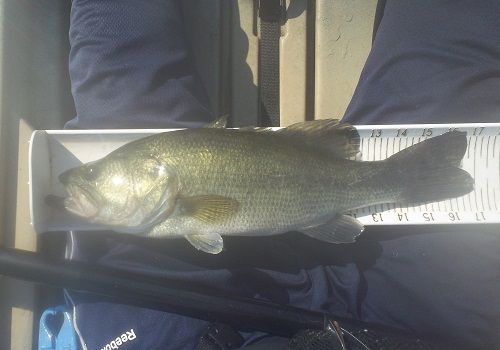 Then in the afternoon the kittens came out to play.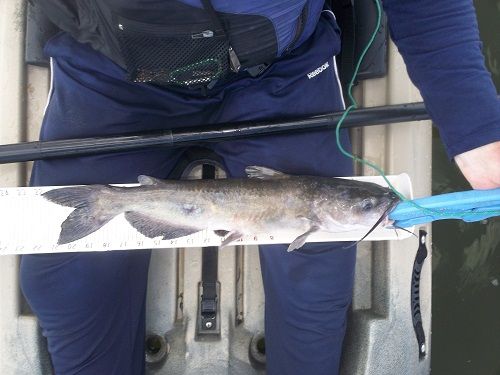 Oh, and what trip to the tidal Potomac would be complete without one of these ugly mugs!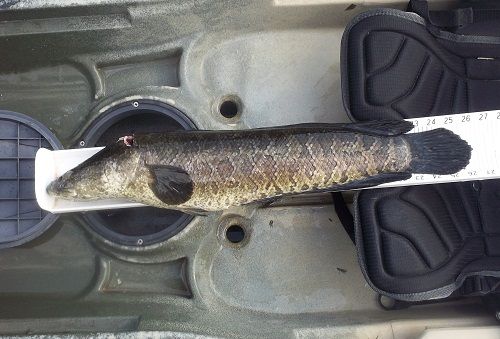 17 bass, 6 catfish, 2 yellow perch and a handfull of white perch to go along with one Northern Snakehead.
If I could only pack 3 lures to fish this place I would bring a spinnerbait (I was using a 1/4 ounce "Clacker" in Natural Shad), a jig (I was using a 1/4 ounce Strike King Jig with a Paca Craw in Black & Blue) and bring your favorite frog.
I was sticking with a lighter spinnerbait and jig so that I could work them more slowly without bogging down into the heavy milfoil. Most of the fish came on the spinnerbait.
Good ramp and parking lot for launching that is open from 5:30 A.M. to Dusk at no charge.
A lot of bass boats were out there surrounding me and cutting me off in the morning. When I would catch a bass they were on me like fleas on a dog. When I moved into the wreck areas they did not follow. I had heard that the bass boats will go into that debris field but they did not today. I had that area all to myself.
You do need to be careful around the wrecks. There is sharp metal, posts, beams you name it all over the place. If someone was just paddling around that stuff can be avoided but when you are fishing, your attention is elsewhere and you could find yourself blown by the wind or tossed by a wave into some bad situations.
It's a cool place. I had a great time. Something about all those sunken ships had me talking like a pirate all day long.
Dave to the bass "Arrgghh show yourselves. you scurvy dogs!"