Conditions: Partly cloudy. High 86°F. Winds SSE 5 to 10 mph.
Water Clarity: Clear. Surface temperature: 68°-72° F
Report: Largemouth, smallmouth and redeye bass caught near shallow runs with rock and gravel substrate. The best areas had rock, wood and grass cover in the shoal with access to deeper water.
Most productive lures: white buzzbaits, Super Spook Jr and Strike King Z Toos.
The River...
Fish Weir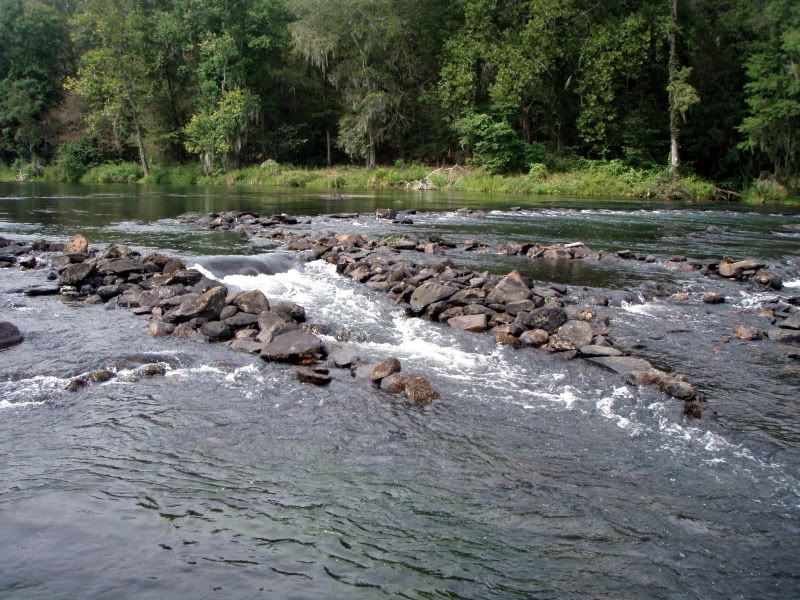 Spanish moss and smallmouth bass?
Spider Lily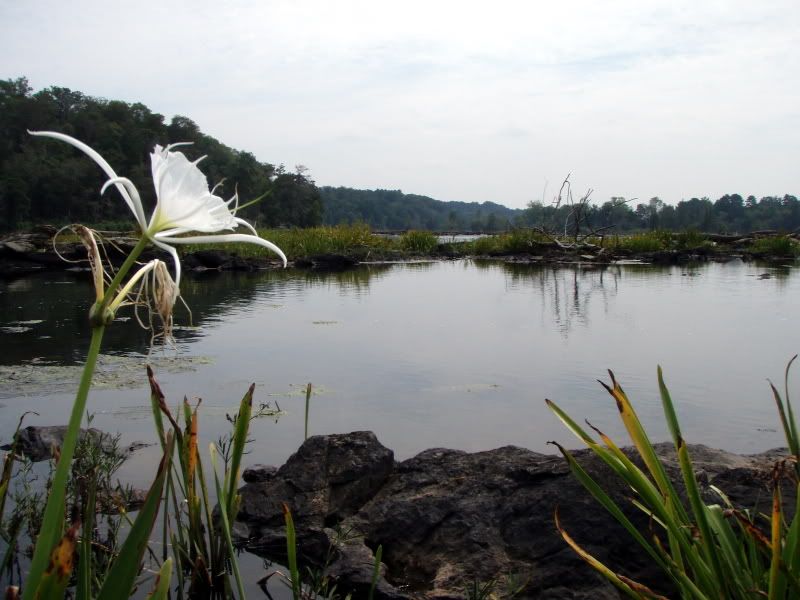 Freshwater Mussels
Otter midden
Brown water snake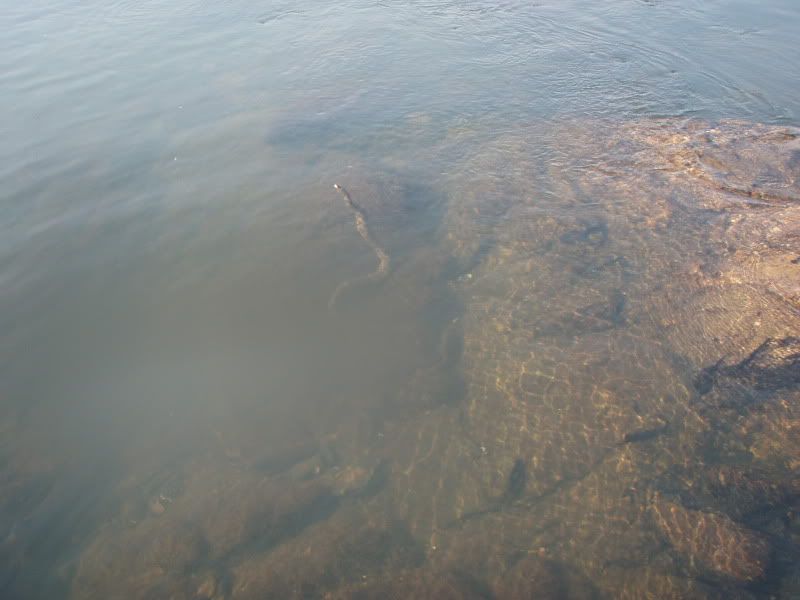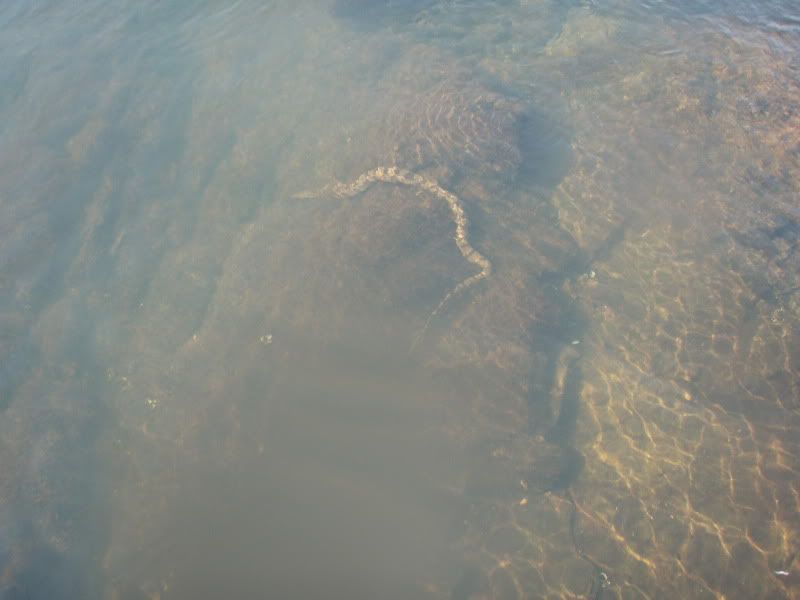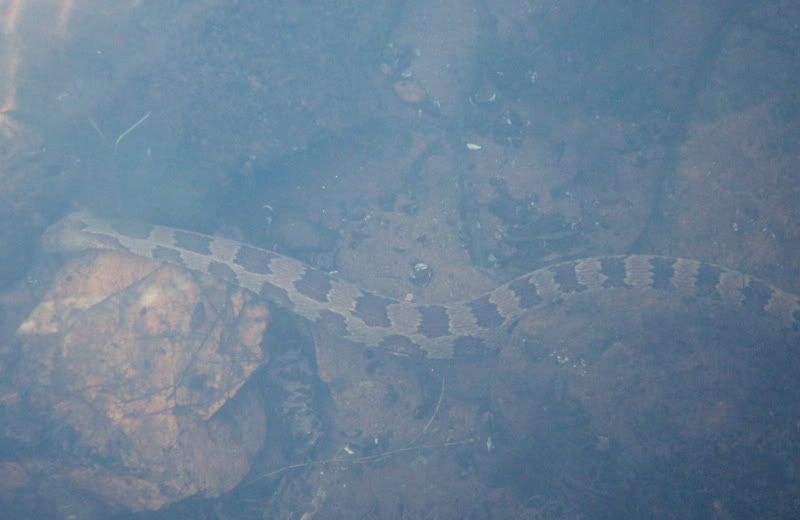 Longnose gar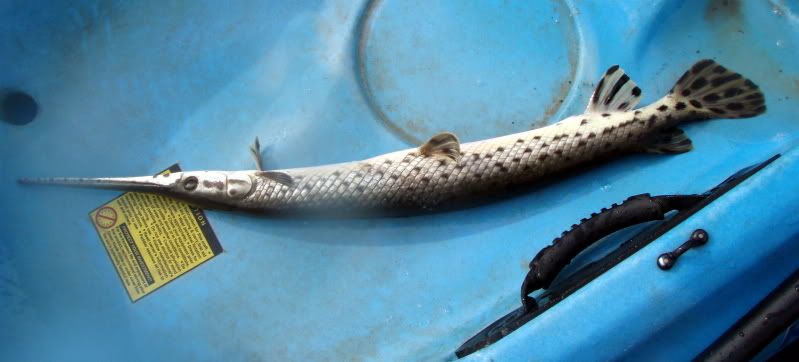 Striped bass

Largemouth bass
Bartram's bass aka redeye bass

Smallmouth bass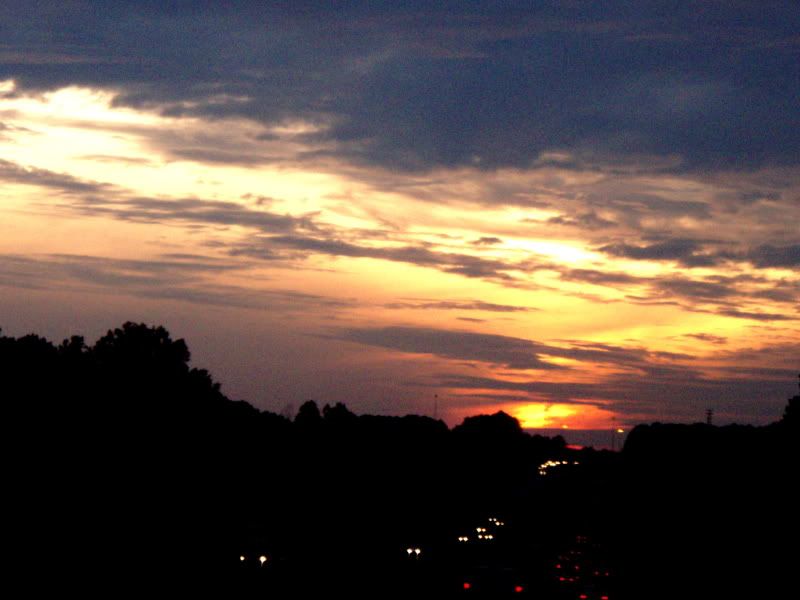 THE END