Took a trip to the old lake in Sedan, KS. Had a load of people. Myself, my son, stepson, Rollin, his wife and a guy that works for him.
Xander (my son) was riding shotgun with me for the day. It wasn't an uneventful day.
Started off at sunrise launching. Patti gave up her T120 to Caeleb (my stepson) to try. His first time out on a kayak. Dan (Rollin's guy), and Rollin headed out, and Caeleb wobbled his way out as well. Xander and I started going down the ramp side bank. He was tossing this on his Zebco Micro 11....
And let me tell you, that boy CLEANED UP on all of us that day. He pulled in 11 fish, lost 2. And the variety of fish he caught was uncanny. 4 Crappie, 2 Bass, 2 Channel Cats, 2 Sauger/Saugeye, 1 Bream that had a boatside release. Caeleb caught a Crappie from the yak, and a Sauger/Saugeye from the boatramp on a Swimjig w/ Paddletail Trailer. I got one Bass on a Black Ribbit. Rollin lost a nice one. (I heard the ensuing language)
Xander lost his beloved Beetlespin at the boatramp while fishing from shore. It was about 6 feet from the ramp, on some submerged brush. Well after he lost it, I tied on a HookUp Jig with a Grub and he ended up catching 2 on it. But I could tell he lost his enthusiasm. So, being the Dad I am. I went wading with my water shoes off. I was bound to find it. Feeling around in about 3-3.5 FOW, I felt a poke. BINGO!!! Picked it up, and he was back in business!!!
Pics from the day...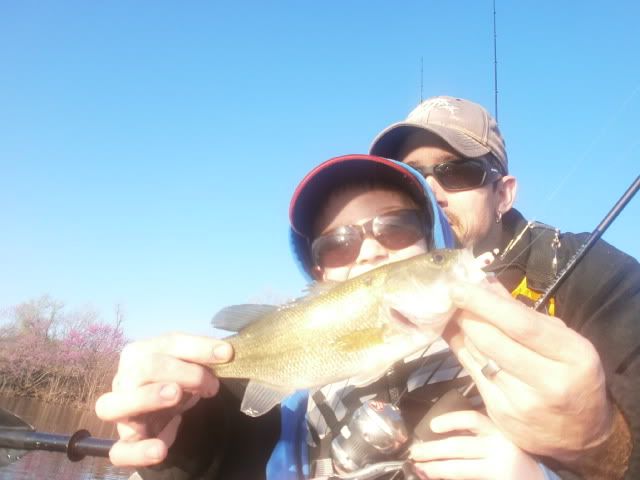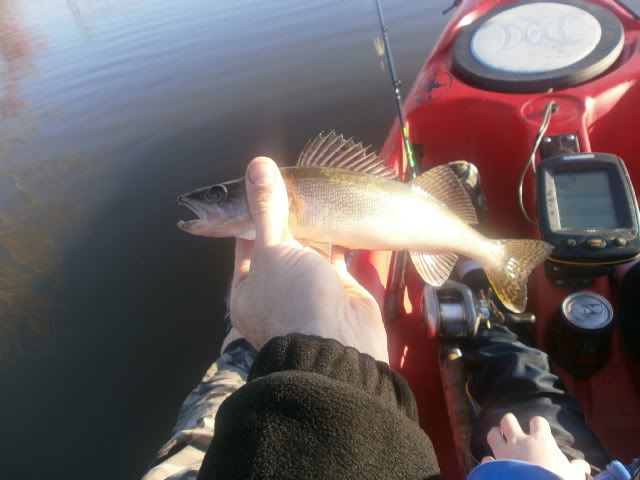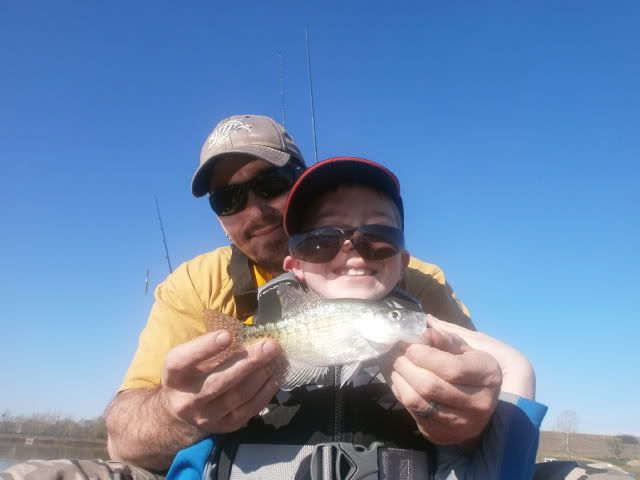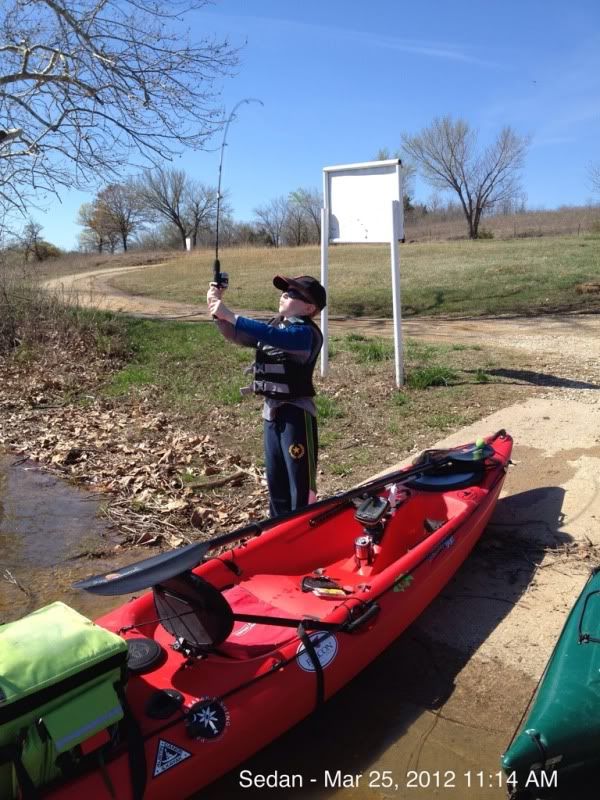 I wasn't really too focused on fishing. I was trying to get Xander in position to catch some fish. So being a taxicab driver for the day, with results like that, are WORTH IT!!!!
I would like to thank Patti, and Rollin for letting Caeleb borrow the Blue Tarpon. He really enjoyed it, and I think there might be another kayak in the family's future.