So, I've not been getting to fish much due to weather and the things getting busy here on our little ranch.
A while back, we started raising goats to help keep our weeds under control so that we wouldn't have to use chemicals. Turns out, the goats are actually pretty profitable. They can be, however, a pain sometimes.
This past week, a bunch of our goats had babies. One was accidental. I never meant for her to be bred. Somehow, she started looking pregnant a few weeks ago, and it was her first time.
So, as I left for work the other night, goats started kidding. At about 3AM, my wife called to let me know that the new momma had THREE babies and wanted absolutely NOTHING to do with them. Two were alive and one was almost dead. She took the one that was almost dead into the house to warm it up and see if she could get some milk into it.
She put it on the floor and went after a heating pad. Before she could, our pit bull, Piper, began licking the baby goat all over. That stimulated the little fella, and he jumped up, screaming his guts out. My wife went back out and milked some milk from the mother goat and got it into the little guy with a syringe. Piper has absolutely claimed the little goat. She did such a good job, we put her in charge of the other two. She wakes us up when it's time for their bottles. She keeps them rounded up, but that's not hard because they won't leave her side.
My wife thought it was so cute, that she's entered Piper in a contest on a pit bull group on facebook. You could help her win this month by going to this link and "liking" the picture. My wife and I have become pit bull fans and are absolutely convinced these dogs get a seriously bad rap. She's been the best dog ever and continues to prove to us how good she is.
http://www.facebook.com/photo.php?fbid= ... =1&theater
Here is Piper when my wife first brought the little orphan inside.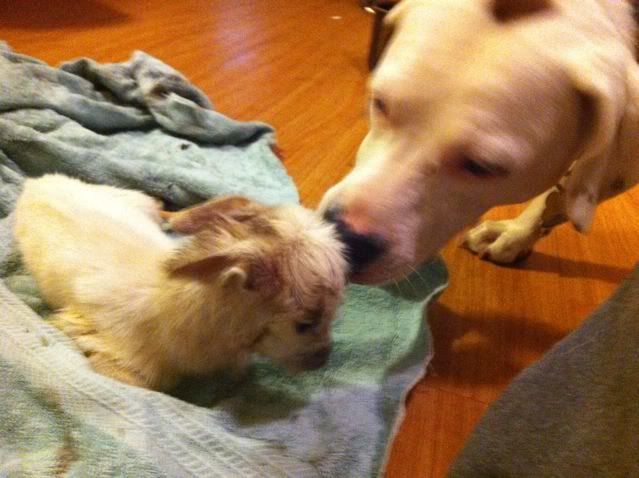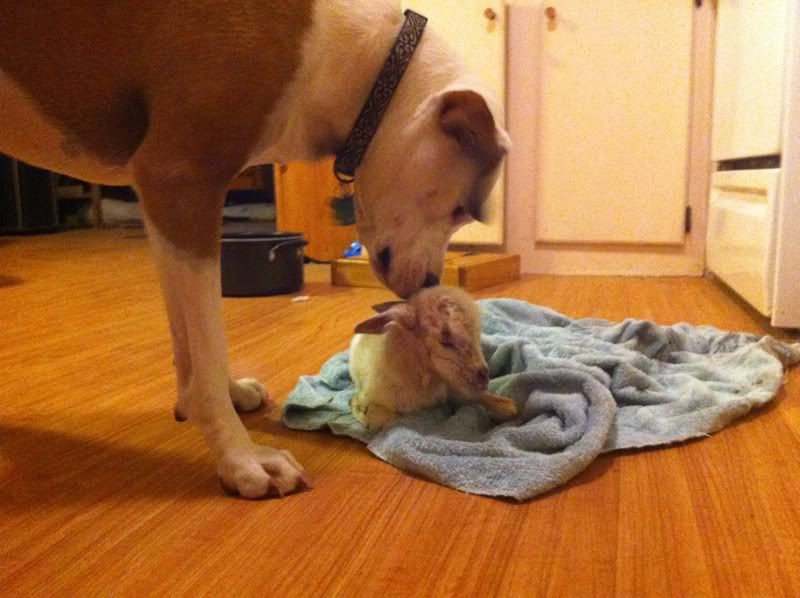 And, a little licking and encouragement, and HE'S UP! Even if he is just a little wobbly.
Piper loves to look after her "goat puppies" out by the goat pens where none of the other dogs are allowed.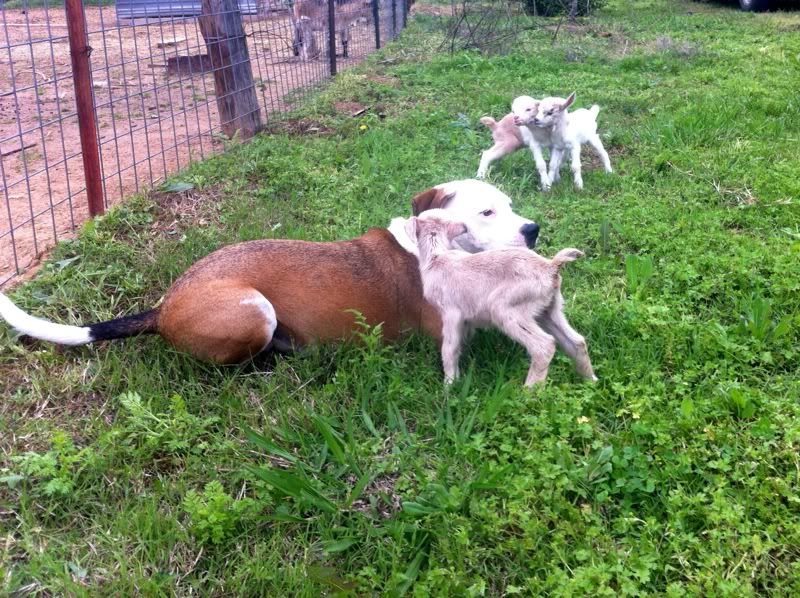 She keeps them safe and keeps them clean.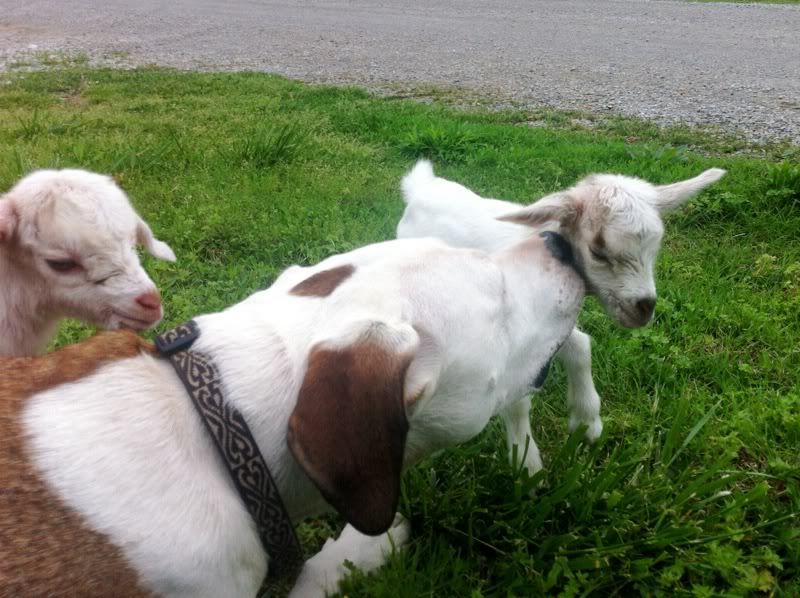 She even plays with them when they start bounding around.
Please go to the site and like her picture. I'd really like my wife and the dog to win the contest and there are already dogs that have been entered for the full month. Thanks.