The 2 weeks of my fishing vacation with my wife visiting her parents got started with a smallmouth Monday night & largemouth Tuesday afternoon/evening.
Monday smallies:
I got about 2.5 hours in on the Shenendoah last night. With the heavy cloud cover, I figured the smallies might be aggressive. However it didn't turn out quite that way. I caught 13 smallmouth on a Winco Predator Craw, Winco Buzz Bait, War Eagle Finesse spinnerbait, & Rapala X-rap.
Fish were caught in fast water eddies and along current seams. The Predator Craw & X-rap were the best producers. i got nothing over 12", but that's the game sometimes.
Tuesday largmeouth
Original plan to hit a lake got changed, so I hit a small subdivision pond that I haven't fished yet this year. When I got there, I saw the grass is at summer level. It comes up close to the top over most of the pond, with a big opening near the outflow end. So rigged with with a wacky rig, Zoom Finesse worm on shaky head, Stanley Ribbet, Storm Wiggle Wart, & X-rap.
I got started about 5:30 & with the bright sun, headed straight over to the shaded bank. Started alternating between wacky rig, crank and spinnerbait. Turned out the wacky rig was the ticket along that shore. This chunky 16.5" largemouth nailed it in a grass opening.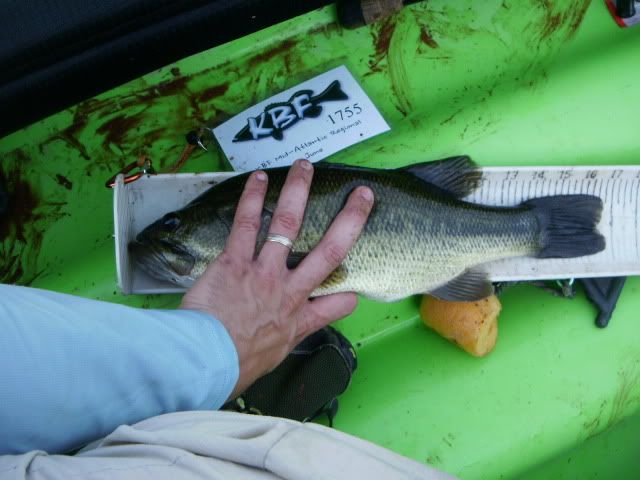 I picked up a few more smaller bass along that bank & then headed back down. Stopped by the wall around the outflow drain & picked up another nice little chunk. This one went 15.5" & hit the finesse worm along the wall.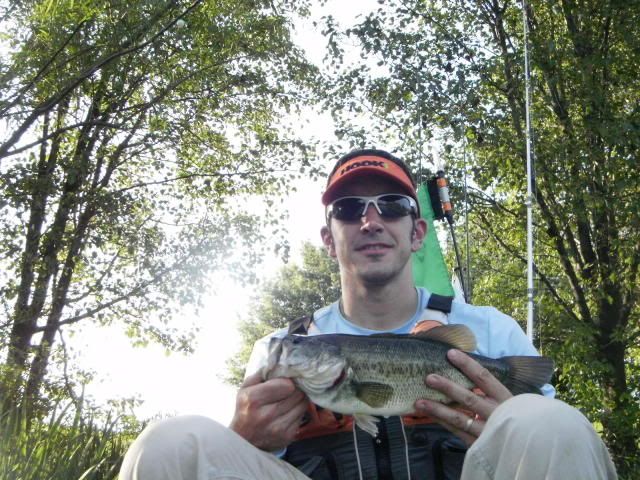 Once the sun starting going down & it cooled down a little, I tried throwing a buzzbait. I only got one, which was a little suprising. Overall, I landed 11 largemouth. 4 were between 14-16", so I think there's a nice population of bass there.
I did get a few short videos of a few of the fish, which I put together into one. First fish is the 16.5"