Here is a shot of our wedding this past summer at Sapphire Beach, Red Hook, St. Thomas, USVI.
Sunrise every day on the patio of the condo; this is the only palm tree in the entire complex that close to the condos.....a million dollar view.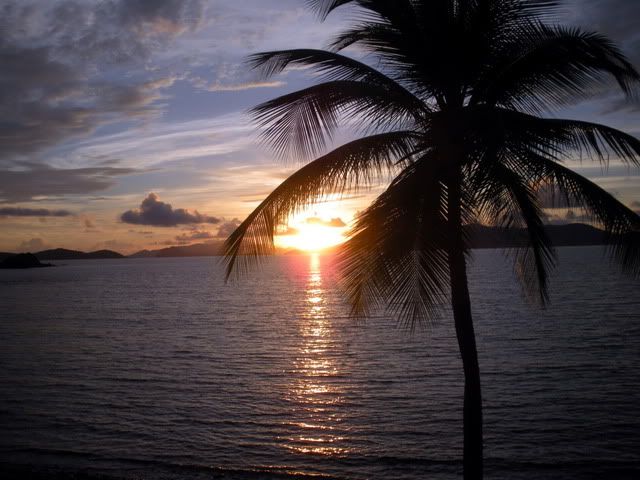 Sapphire Beach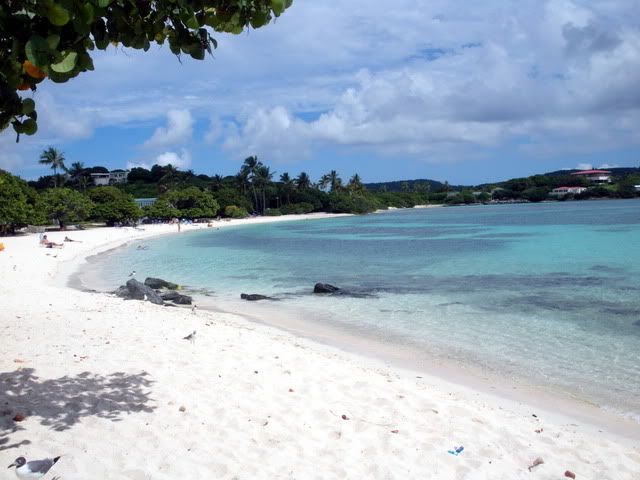 Right before tieing the knot.........
And after, and I am still smiling.....(that is St. John, USVI right behind us, to the left are the British V.I.)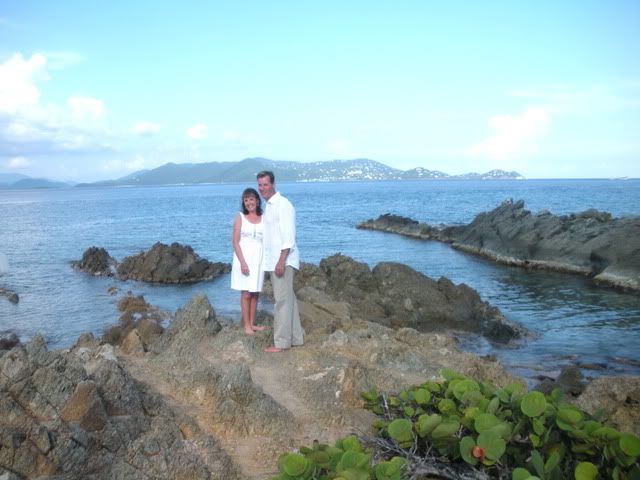 FYI, year round average tempurature is 86*....wonder where we are retiring to?